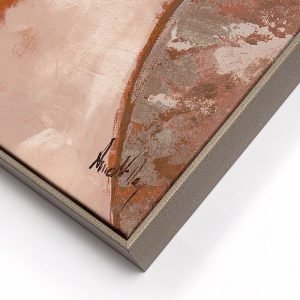 Serenity Picture – 62cm x 82cm
€109.00
Only 2 left in stock
Description
Transform any room into a tranquil paradise with Serenity. Featuring an elegant egret standing perfectly poised and beady eyed, this stunning artwork will bring a sense of peace and serenity to any space. With its muted pinks, oranges and whites, this framed wrapped canvas is sure to be the perfect addition to your home decor. It is finished inside a metallic copper frame. Serenity is a design by artist Fabrice de Villeneuve.
Key Features
Framed wrapped canvas.
Metallic copper frame.
Original portrait print.